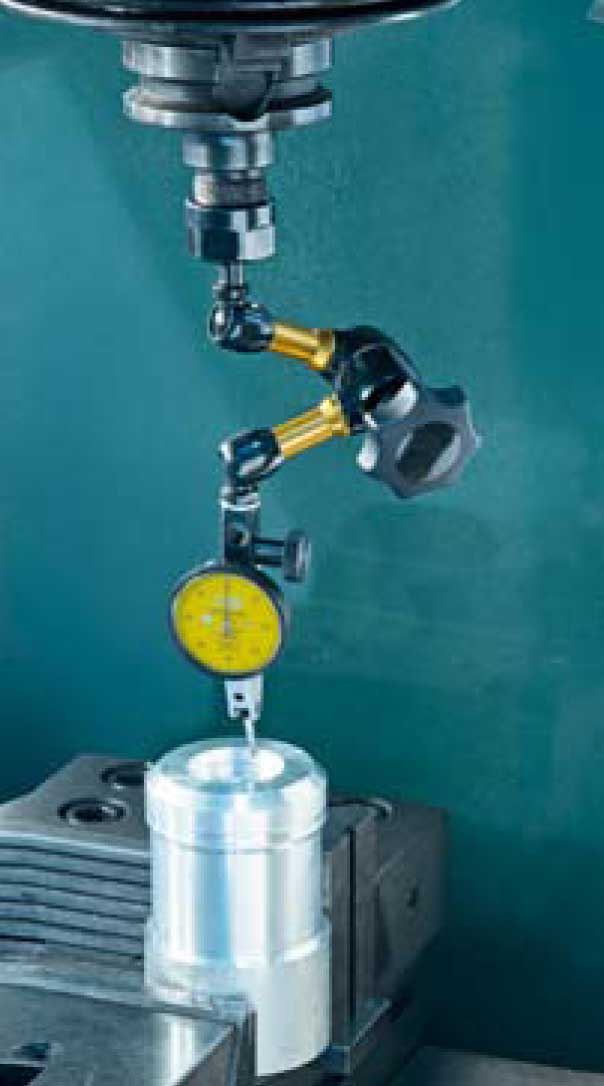 HOLDTEC Articulated Alignment Stands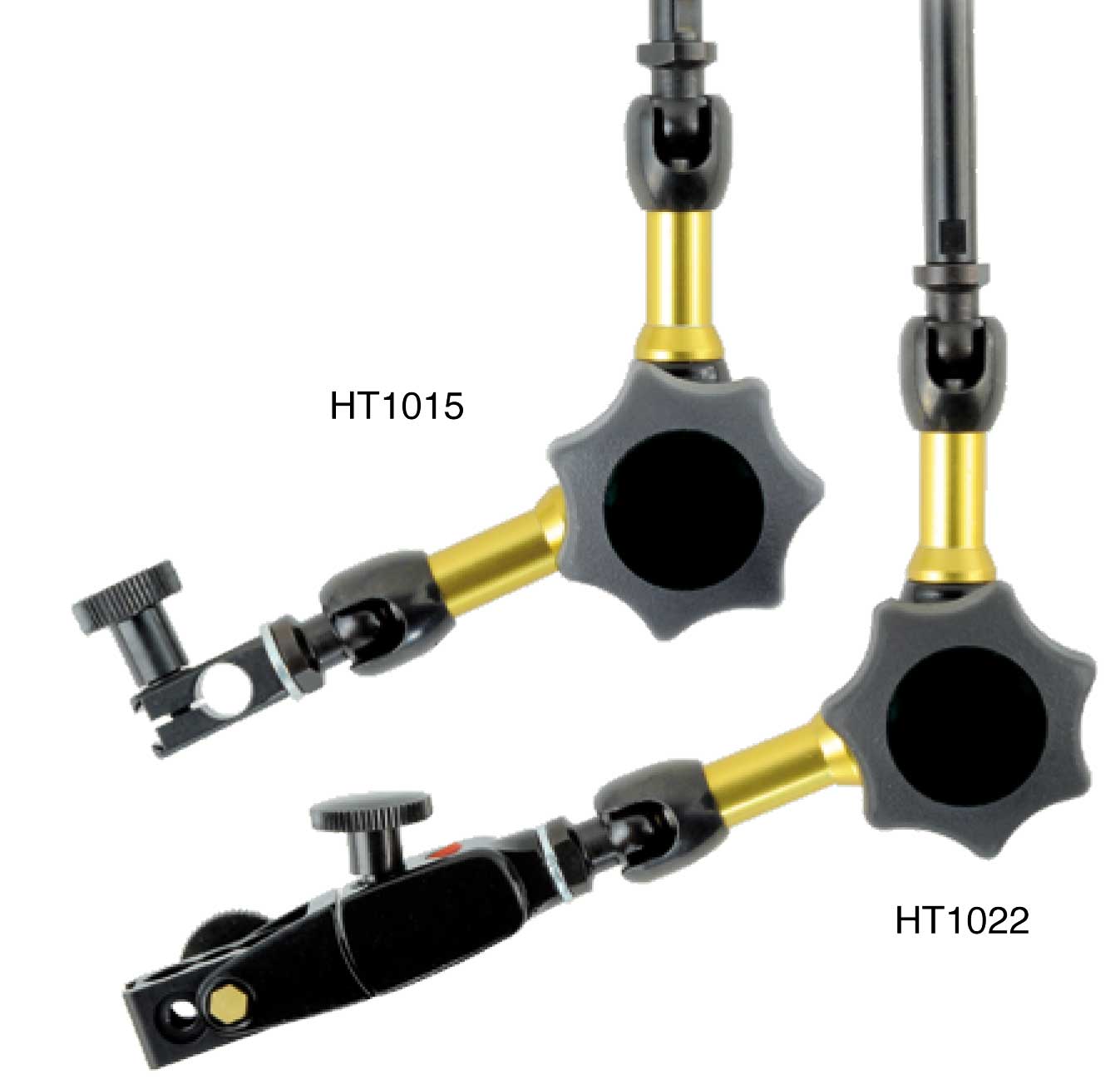 HOLDTEC Alignment Stands
for the quick and exact alignment
of workpieces, vises and other devices
To determine the center of holes or workpieces.

For exact measuring of workpieces.
Forr gauges with round shank or dovetail holding.
Fast central locking mechanism with HOLDTEC
designed spring loaded bearing.
With Ø 8mm clamping shank for drill chucks or collets.
With colum 50 mm and swifelarm 50 mm.
Gold finished arms and columns.

Art. Nr.
Bezeichnung
Aktionsradius
Säule (L1)
Querarm (L2)
Aufnahme
Länge (L3)
All measurements in mm unless otherwise indicated.
HT1015
Ausrichtstativ
121,5
50
50
8
21,5
HT1022
Ausrichtstativ mit Feineinstellung
171
50
50
3/8", 6, 8
71