LOC-LINE Protection Shields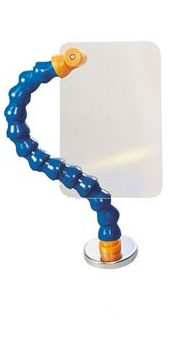 Quick-Set Shield Kit / Safety Splash Shield
Provides protection from flying chips and splashing fluids.
Includes a movable magnetic base and a fitting for direct mount.
Set-Description:
Shield rotates 360°, made of 3 mm thick high quality polycarbonate,
Adjustable Loc-Line Shield Arm, 3/4" Hose Segments,
approximately 35 cm long,
Mounting Elbow for Shield (Art. No. 60531),
Magnetic Feet (Art. No. 60532),
Fitting for fixed mounting.
Art. No. L60525 - Content: Set with Shield 150 x 200 mm
Art. No. L60526 - Content: Set with Shield 190 x 250 mm
Art. No. L60527 - Content: Set with Shield 200 x 305 mm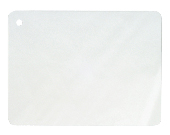 Replacement Shield

Art. No. L60528 - Content: Replacement Shield 150 x 200 mm
Art. No. L60529 - Content: Replacement Shield 190 x 250 mm
Art. No. L60530 - Content: Replacement Shield 205 x 305 mm
Shield Mounting Elbow
Art. No. L60531

Content: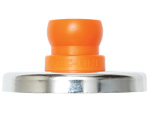 Magnetic Base with mounting for arm
Art. No. L60532

Content:
1 Magnetic Base

1 Mounting (3/4" Fitting)
Fixed Mount
Art. No. L60533

Content:
2 Mountings (3/4" Fittings)