Side-Lock Xpansion Clamps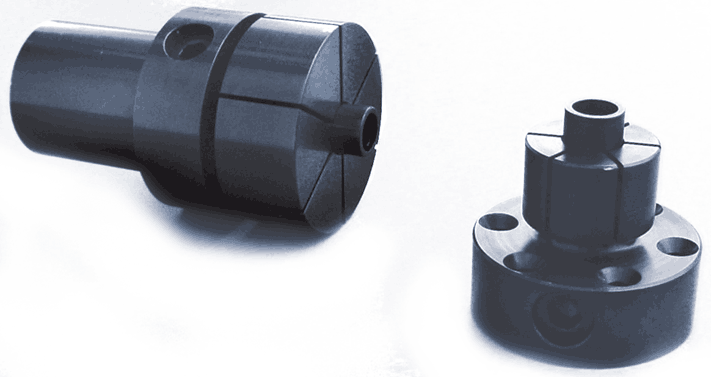 The MITEE-BITE Side-Lock Xpansion Clamp is the ideal way to hold parts on the bore when you can not access the tapered screw. It's available in different sizes (see chart), whereas the customer has to machine the clamp to fit the bore of the part.
The Side-Loc Xpansion Clamp is available in two designs:
for milling operations,

for lathe applications (with a straight mounting shank of  25 mm).

Art.
Version
A
B
C
D
E
F
G*
H
TKØ
Hexagon
Holding
No.
Socket
Force
[mm]
[mm]
[mm]
[mm]
[mm]
[mm]
[mm]
[mm]
[mm]
[mm]
[kN]
Mill: for milling operations. Lath: for lathe applications
38210
Mill
41,00
22,00
17,50
19,00
50h8
28,70
17,80
M4
39,40
6,00
20,00
38370
Lath
44,40
25,00
21,00
19,00
53,3h8
53,30
18,00
Ø25
L=45
6,00
20,00