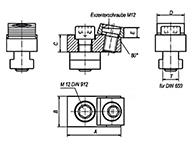 Compact Toe Clamps for Machine Tables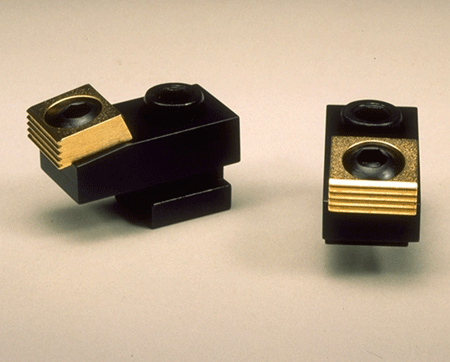 MITEE-BITE Toe Clamp to be used directly on machine tables or on adapter plates. The positive down force keeps the workpiece safely on the support. The workpiece does not have to be ortho­gonal, because the washer adapts to the angular position of the piece.
For T-slots 14, 16 and 18 mm (with slot-nuts),
or directly on machine tables and adapter plates.
Holding force up to 18 kN (with Eccentric Screw M12)
Body and washer case-hardened.
Washer has a smooth surface for machined work­pieces and a serrated clamping surface for rougher work.

| for T-Slot | 14 mm | 16 mm | 18 mm | without T-Nut |
| --- | --- | --- | --- | --- |
| Art. No. | X54014 | X54016 | X54018 | X54000 |